Approved Supporter
VIP GOLD
Dear IronOverload Members,
In this month of November 2023, UPsteroid will offer
FREE SHIPPING on DEUS-MEDICAL WH products
provided you place an order worth 250 €/$ and above using the coupon code:
"DEUS2023″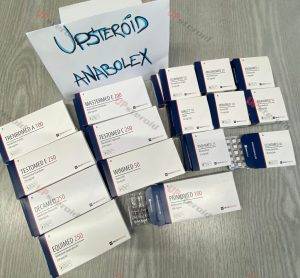 T&C's:
Shipping fee from this warehouse: 20 € (20 $)
If your order includes products from other warehouses, you will be charged additional shipping costs. We therefore advise you to limit the number of warehouses to limit shipping costs.
Brands available in this warehouse: DEUS
Worldwide shipping, including Europe (France, Italy, Spain, Belgium, Portugal, Switzerland, Denmark, Poland…), United Kingdom, Canada… NO shipping to Reunion (France), USA and Guadeloupe.
Shipped from: Europe
Payment validation : 24 to 72 hours (excluding weekends) after sending your proof of payment.
Package preparation and shipping: 48 to 72 hours (excluding weekends) after the validation of your payment.
Transit and delivery:

Europe: 5 to 7 days
For the rest of the world: 10-15 days

We send you the tracking number: 2 to 5 days after shipping the package.
We deliver your items to you in a discreet package that has nothing to do with the actual contents of your order, without stickers, logos or other marks that could make you guess the contents of the package. The name upsteroid.com will not appear on your package, on your bank account, or on any invoice or statement.